Al pastor and carne adobada are both popular fillings for tacos in Mexico and the United States. Both refer to pork that has been marinated in a mix of chiles, vinegar and spices. They are equally delicious but not the same.
Al pastor is NOT the same as carne adobada. Al pastor refers to pork that has been marinated and then cooked on a vertical spit called a trompo. Adobada is marinated with similar ingredients but commonly cooked on a grill or braised on the stove. Both are equally delicious, though.
Al Pastor
You can easily recognize Al pastor from the street carts and restaurants that serve it. Pork leg and/or shoulder meat is marinated in red chiles, vinegar, oregano and other spices and piled high onto a vertical spit called a trompo. The meat chars as it rotates and is then shaved off for tacos. It's common to have a pineapple at the top of the spit and to add bits of pineapple to the al pastor tacos.
Oregano and achiote are the main spiced used, but other common spices include cinnamon, cloves, allspice and nutmeg.
There are some areas of northern Mexico that refer to al pastor as carne adobada, such as in Baja California.
Adobada
Adobada means "marinated" in Spanish but generally refers to a specific marinade of red chiles, vinegar, oregano and spices. This is very similar to the al pastor marinade, and in some cases could be identical. The main difference is the cooking method, which can vary from grilling to braising. Most adobada recipes are for cooking at home.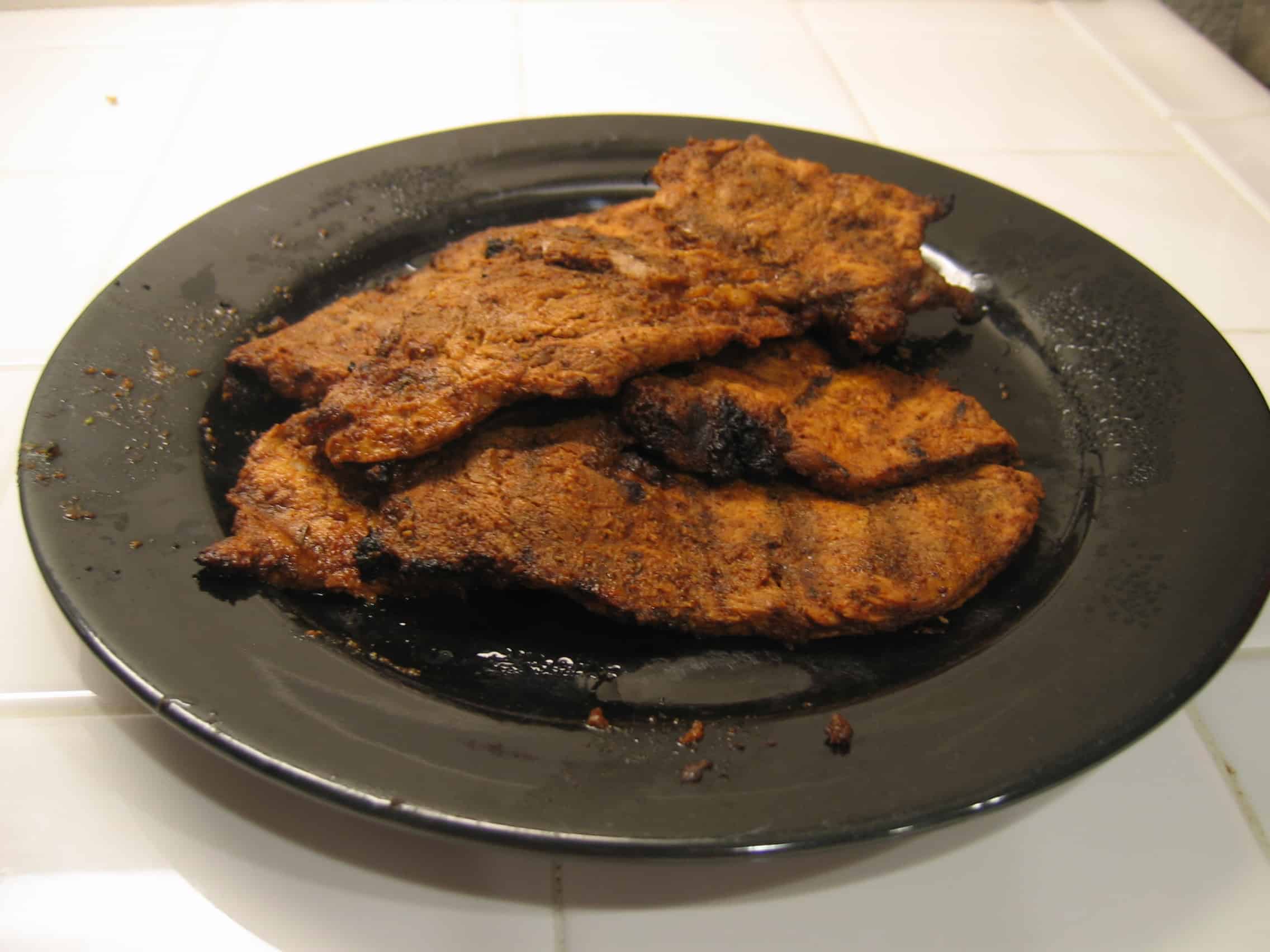 The most popular adobada recipes use pork shoulder because of it's high fat content. For grilling, use thinly sliced pork. For a braise, chunks are common. Toast chiles such as guajillo and ancho and soak in hot water until soft before blending with vinegar and oregano to a fine paste. Rub the paste all over the meat and allow to marinade for several hours. Then grill the meat over charcoal or simmer in a pot on the stove.
Serve adobada as tacos or with a side of corn tortillas. Rice and beans would be a great accompaniment.
Here is my simple but delicious recipe for Carne Adobada, using pork shoulder and a standard backyard grill. This made amazing tacos!