Based on millions of users across the world, we picked the best Mexican restaurant near you along with two runners up.
Also check out Best Pizza Near You and Best Italian Sub Near You and Best Chinese Food Near You
Types of Tacos you'll find at a Mexican Restaurant
Mexico has so many different types of tacos. You won't have to go that far, because you'll find many of these at a mexican restaurant near you. Here is a list of 25, that is by no means comprehensive.
Al Pastor – pork seasoned with chiles, spices and vinegar. Slightly sweet. Often cooked on a vertical spit with pineapple.
Árabes – similar to al pastor but served on a flour tortilla similar to a pita.
Barbacoa – beef cooked over an open flame or in the ground until it is meltingly tender
Birria – beef or goat stewed in a rich red chile broth until it is falling apart tender
Buche – pig stomach, similar to tripe but less spongy
Cabeza – cow head which is fatty and delicious
Campechanos – a mix of random leftover meats
Carne asada – thin, grilled skirt steak marinated in citrus and spices
Carnitas – pork simmered slowly in lard
Cecina – partially dried, sliced beef covered in ground chile
Chapulines – grasshoppers, yum
Chicharrón – fried pork skin simmered in sauce until soft
Chorizo – ground pork full of chiles, spices and vinegar.
Cochinita pibil – pork seasoned with annatto and cooked wrapped in banana leaves
Cueritos – pig skin pickled with chiles and spices
De canasta – fried, then steamed tacos sold by street vendors in Mexico
Huitlacoche – a mushroom that grows on corn
Lengua – beef tongue
Pescado – grilled or battered and deep-fried fish
Pollo – chicken cooked may different ways
Res – some form of beef
Sesos – cow brains
Suadero de res – beef cut similar to brisket that is stewed in lard and then fried
Tinga – shredded meat in tomato, chiles and spices
Tripa – beef stomach
My Favorite Al Pastor Recipe
This Al Pastor marinade can be used for making chorizo as well.
2 whole ancho chiles, seeds and stems removed
2 whole pasilla or guajillo chiles, seeds and stems removed
1/2 cup homemade or store-bought low-sodium chicken stock
2 teaspoons vegetable oil
1 teaspoon dried Mexican oregano
1 teaspoon ground cumin seed
1 tablespoon achiote powder or paste
1 chipotle chile packed in adobo sauce, plus 2 teaspoons sauce from can
1/4 cup distilled white vinegar
3 cloves garlic
2 1/2 teaspoons kosher salt
2 teaspoons sugar
2 pounds boneless blade-end loin, sirloin pork roast or boneless shoulder
Soak chiles in chicken stock and vinegar until softened. About 30 minutes. Blend all ingredients except the pork. Slice the pork into 1/8″ slices. Cover with marinade well and let sit for at least an hour or up to 24 hours. Grill or broil until slightly charred. Serve in warm corn tortillas with cilantro, onions and lime.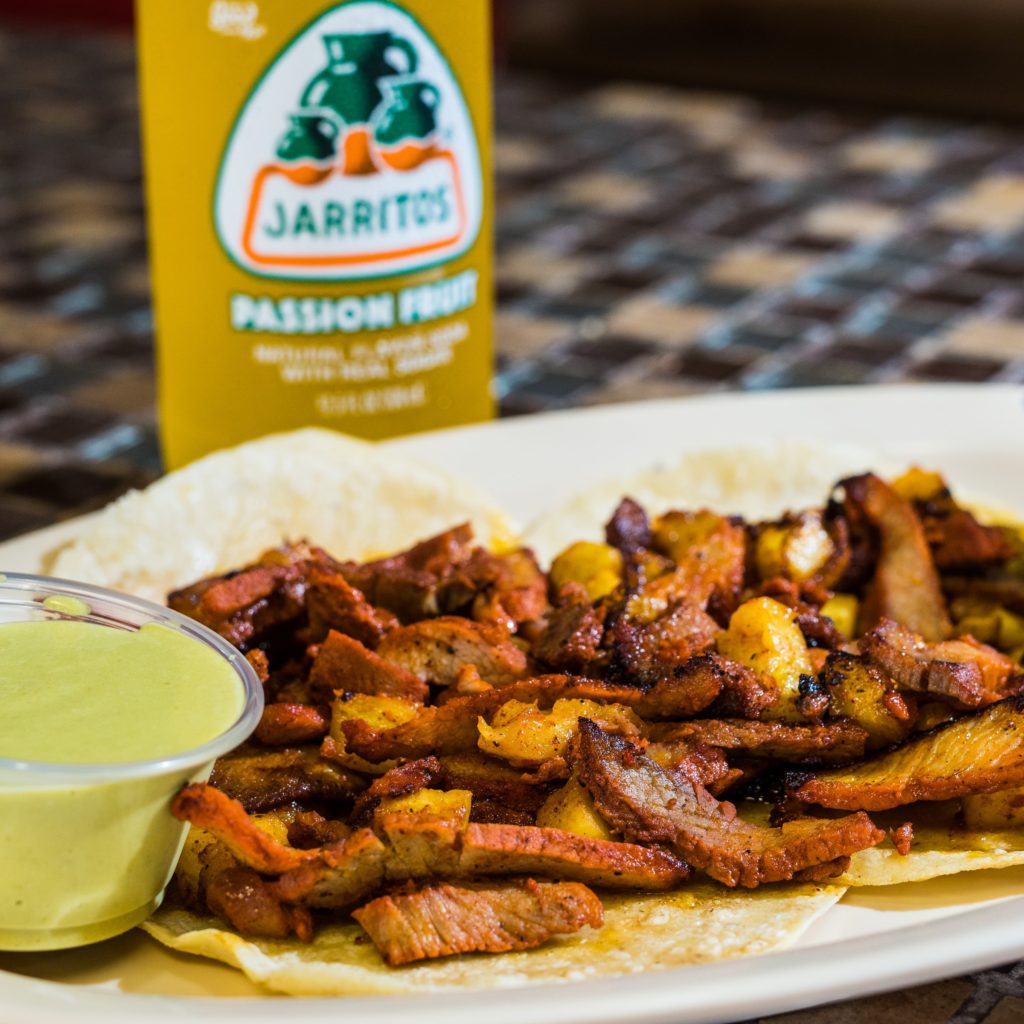 Most Suggestions Near You
Best Indian Restaurant Near You

Best Veggie Food Near You

Best Chocolate Chip Cookie Near You