Based on millions of users across the world, we picked the three best places to get donuts near you.
Also check out Best Pizza Near You and Best Italian Sub Near You and Best Chinese Food Near You
Why are donuts so good?
Let's face it. Even bad donuts are good. Donuts are the perfect combination of sugar, fat and carbohydrates to make your brain crave them. They also come in so many different flavors and shapes that there is really something for everyone.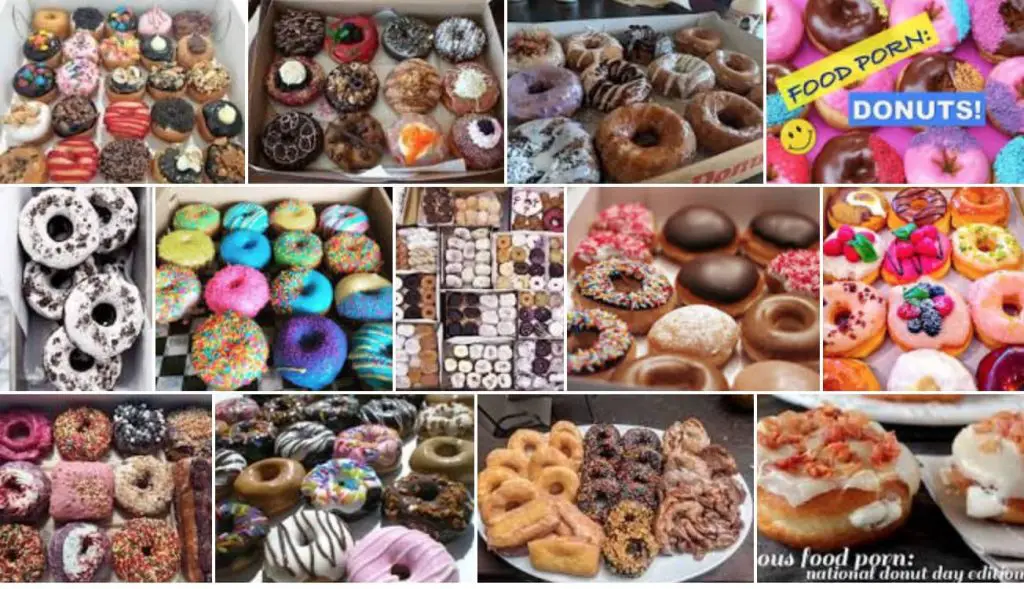 My Favorite Donut Recipe
This will rival your favorite donut shop yeast donut.
1 ¼ cups milk
2 ¼ teaspoons (one package) active dry yeast
2 eggs
8 tablespoons (1 stick) butter, melted and cooled
¼ cup granulated sugar
1 teaspoon salt
4 ¼ cups all-purpose flour, plus more for rolling out the dough
2 quarts neutral oil, for frying, plus more for the bowl.
Mix all ingredients except the oil until you have a soft dough. Roll out to 1/2″ thick and cut out any donut shapes you like. Set cut donuts on a floured baking sheet an inch apart and cover for an hour until puffy. Fry in 375 F oil about a minute on each side. Cover with sugar, cinnamon or make a glaze from powdered sugar and a little bit of milk.
More Suggestions Near You
Best Indian Restaurant Near You

Best Veggie Food Near You

Best Chocolate Chip Cookie Near You